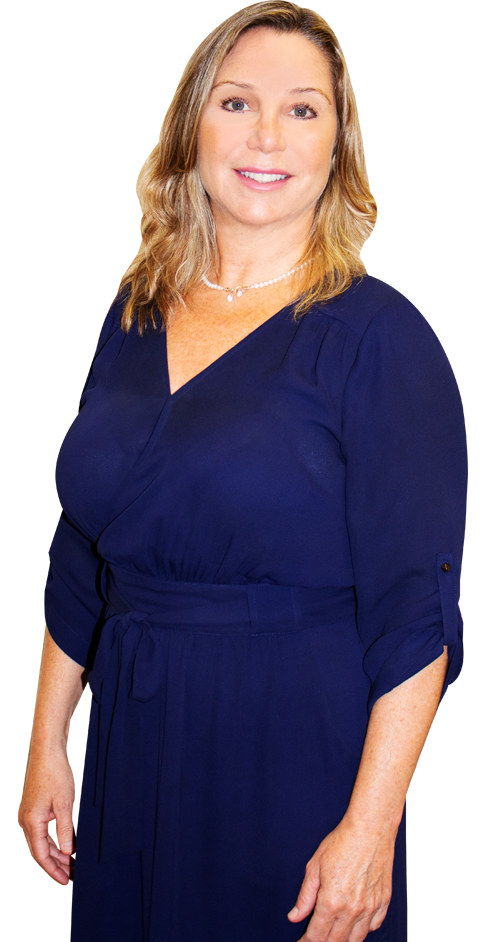 I am proud of the journey I have traveled. From the struggles of an impoverished child of a single mother in Queens, New York, to the managing attorney in an office with more than 50 lawyers and staff, and now a candidate for judicial office. From an early life dependent on food stamps, Head Start and welfare, I managed to work my way through college (cleaning hotel rooms and cutting hair) and then law school here in Fort Lauderdale. I have worked as a state prosecutor, a private attorney, an appellate lawyer and as a public defender. Along the way to my current position as Chief Assistant Regional Counsel, I have handled countless legal disputes including more than a dozen death penalty cases and three arguments before the Florida Supreme Court, all while raising three amazing children and keeping up with my husband of twenty-five years. I believe in our judicial system. I am running for Circuit Court Judge because I know that I will give back to this community, my home, with legal expertise grounded in 26 years of experience and a deep sense of fairness towards all those who depend on our system of justice — clients, victims, defendants and lawyers.
More information on my qualifications and experience appear below.
What Do I Do

I'm Chief Assistant in the Office of Regional Counsel, a district that runs from Broward to Ft. Pierce. Our office does two key things. First, we represent defendants the public defender can't defend -if the public defender represents one we take the other. Second, we represent parents who lost their children because of abuse or neglect, families trying to get their family member into drug treatment and adults with dementia who have medical and housing needs among other things.

Who Am I

I joined the office as manager for Broward and a year later I was promoted to chief assistant for the entire 4th DCA region. We enjoy a great reputation in the community. Lawyers want to come work for us, judges know that we are well prepared and come ready to represent our clients. It's not easy work but I'm proud of what we do – we fight for justice.

Why do I want to be a judge

I've sat on both sides, I've prosecuted I've defended. I know what it feels like to appear before a really good judge. Someone who's smart, reasoned, fair, listens hard, knows the law, makes timely rulings and runs an efficient courtroom. People tell me they see those qualities in me and have encouraged me to run, we need more good judges. I'm passionate about the law about making sure people on both sides get a fair shake and that in the end, justice is served.

Why am I the best candidate

I've served 4 years in the state attorney's office, trying cases and eventually handling appeals and mentoring younger lawyers in the courtroom. As a law clerk for a federal magistrate I got a close up look at how the federal system works. I'm a qualified death penalty lawyer from having handled death cases for the state. Then I spent 12 years in private practice handling criminal cases, some death penalty cases and some civil cases. And for the past 6 years I've been managing one of the largest conflict offices in the state supervising over 50 lawyers and staff. So, I've seen the system from all sides. Also, when it comes to solving problems in the criminal justice system such as restructuring mental health court I'm at the table with the State Attorney Mike Satz, the Public Defender Howard Finkelstein, Sheriff Scott Isreal and the Chief Judge. I want to bring those skills and that experience to the bench.

What I most admire in a judge

Walking in the courtroom knowing you had to be prepared but confident that you would be treated fairly no matter what side you were on. That's how I want people to feel about me.

On the other side, I've seen judges yell and scream at people, come to court unprepared, make people wait for hours and leave people thinking the system is biased.